Breast Implant Choices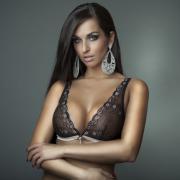 Here at Beauty in Prague, we want you to make the right decision for you and so we have increased the range of implants we offer.
Breast Enlargement with implants is advised for women whose breasts have not developed as much as they wished. It is possible to perform the breast augmentation surgery on women of 18 years old and older. Breast Enlargement surgery is performed under general anesthetic and it takes 2–3 hours. Our Prague plastic surgeons can also advise breast enlargement in combination with a Breast Uplift.
Nagor breast implants which are made in the UK cost £2,289.
All Nagor implants are manufactured with a high performance silicone elastomer to enhance shell integrity and have a unique 360° degree barrier layer to minimise gel diffusion.
Polytech implants which are made in Germany cost £2,289.
Polytech breast implants are filled with a cohesive, non-liquid silicone gel. The gel's "memory effect" makes sure that if the implant is exposed to moderate pressure, it returns to its original shape when the pressure is released. The cohesiveness of the gel ensures that even if an implant is cut, the gel will not leak and the implant will hold its shape. The silicone Polytech use is certified for long-term implantation.
Natrelle (formerly named McGhan) which are made in the USA cost £2,649.
In addition to the pleasing aesthetic results women get from Natrelle breast implants, quality means each implant is made with the benefit of innovative manufacturing technology, patented products, and Natrelle's wa­rranty. Patients and surgeons alike can depend on the long-term safety afforded by the Natrelle Collection's leading-edge breast implant technology and extensive range of manufacturing and quality assurance testing.
For more information, please call 0800 023 2592 free or apply for our free email consultation by filling in the medical questionnaire and sending us your photos.