Breast enlargement costs in the UK and abroad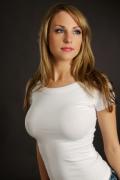 Breast Enlargement Costs in the UK are so high that many patients seek for an option to undergo breast augmentation with breast implants abroad.
Cosmetic Surgery Procedure:
Other names for Breast Enlargement:
Breast Augmentation with silicon implants or Boob Job
Breast Enlargement Surgery:
Breast Enlargement surgery is performed under general anaesthetic and it takes 1–2 hours. There are many breast enlargement techniques. By inserting an implant behind each breast, plastic surgeons are able to increase a woman's bust line by one or more bra cup sizes.
Breast Enlargement costs in the UK:
With our breast enlargement costs and prices everyone can afford to be happy and confident.
Enquire now about Breast Enlargement Surgery by completing our free cosmetic surgery consultation.
look at before and after photos of Breast Enlargement surgeries performed abroad in Prague at our cosmetic surgery clinic.