Breast Augmentation Forum – Breast Enlargement Forum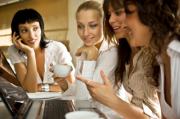 Breast Augmentation Forum – Breast Enlargement abroad Forum
Breast augmentation forum on our website BeautyInPrague.com was launched only 5 months ago and it is one of your most favourite breast forums and discussion boards for breast enlargement surgeries abroad available online.
Why Breast Augmentation Forum?
Our breast augmentation forum and discussion boards are here to help educate you about breast augmentation and enlargements abroad, your experiences, breast implants and Prague breast surgeons.
With our breast forum we would like to help you to make the best decision about your breast surgery, whether it will be performed abroad, in Prague, UK or Ireland.
Our breast surgery forums should put you at ease to ask any question you have about breast enlargement abroad, breast implants, recovery, scars, incisions etc.
Forum board is very easy to use. You can simply post your question and receive answers and advice from others who have experienced breast augmentation surgery abroad or in the UK.
5 most favourite topics on our Breast Augmentation Forum:
Breast Augmentation and Breast Implants
How many years can you have breast implants in for?
Stem Cell Boobs
High profile breast implants give me cleavage and roundness?
Do breast augmentation pills work?
Breast Augmentation in 2 weeks
Inverted nipple correction surgery
Lunchtime Boob Jab
Boob job abroad
Breast Augmentation Reviews and Testimonials on Breast Enlargement Forum
Breast Augmentation Reviews were written by many of our previous patients. You were also happy to help with advice to our prospective clients – ladies who are right now considering breast augmentation abroad in Prague.
Here is what you wrote:
From the pre-op to post-op, the whole surgical experience was pleasant. Honesty is the key; if you are not a candidate for the surgery the plastic surgeon will inform you. Dr. Kulhanek and his staff were very caring and comforting all the way through all follow up appointments. I would recommend this Prague plastic surgeon! – Ann, UK
Dr Josef Kulhanek performed my breast enlargement. When met him in Prague I was very impressed. I must say he covered every detail, so much; I had no questions to ask him. I knew I'd found "the" plastic surgeon. He made the experience as easy on me as he could. The recovery was stressful but he was there when I needed him. I would recommend my plastic surgeon to anyone wanting breast augmentation. The results are amazing. I'm very happy!!! – Rosie xxx, UK
We hope you will get useful advice on our Breast Augmentation Forums which will help you to make the right decision about your breast surgery.