Book a Cosmetic Surgery Holiday with Beauty in Prague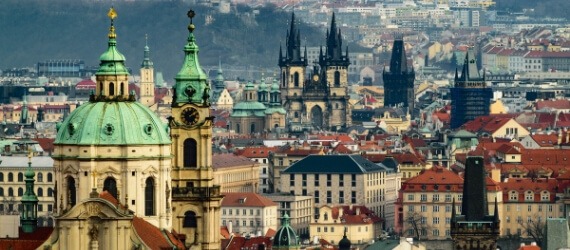 If you intend to go on cosmetic surgery holiday in Prague, we have some exciting news for you!
Though Prague has long been the dream destination for many UK tourists, with its charming architecture, beautiful scenery, and delightful people, and now it has become the number one tourist destination for those who may be seeking a cosmetic surgery while they pursue their travels.
Safe and Affordable Cosmetic Surgery Procedures
We offer a variety of plastic & cosmetic surgery procedures, and all procedures are performed here in beautiful Prague, the capital of the Czech Republic (Czechia). We can set up an e-mail consultation with you, in which we send you a form, you answer a series of questions regarding your medical history, what types of cosmetic surgery procedures you may be interested in, and photos of the body part that you would like to either enhance, reduce, or have constructed to your specifications. We will work with you every step of the way to make sure you are completely satisfied—not just with your holiday in Prague, but with the procedure you have graciously chosen us to help you with.
All-inclusive cosmetic surgery packages abroad
We offer a cosmetic surgery abroad holidays at affordable price. Though some patients prefer to arrange their own accommodations, some may prefer a little help, and we are more than happy to offer our assistance! We are more than happy to help you arrange a hotel or a self-catering apartment stay next to our cosmetic surgery clinic, which will make things very convenient for your consultation, operation, and any post-operative care that you may need. We can help you advise you on your flight and travel schedule, and our driver, Stan, will pick you up at the airport so that you can arrive refreshed and ready for your cosmetic surgery procedure when it is scheduled.
FREE E-mail Consultation
Your first consultation with us will be via e-mail communication. This is when you will be asked to fill out our medical questionnaire, and this is also when we will request that you send us pictures of the body part that you wish to have us work on. If you have some idea as to what you would like your end result to look like, please feel free to send pictures of your inspirations, and we will work with you to meet your surgery needs.
We provide a variety of procedures—everything from Rhinoplasty to Breast Augmentation, Tummy Tucks with Liposuction, Eyelid Lifts, and even Facelifts. All our procedures are performed by Prague plastic surgeons and many of our patients leave glowing cosmetic surgery abroad reviews regarding their surgeries and how happy they are with their procedures. Feel free to find out more on our blog and read our cosmetic surgery abroad reviews and before and after pictures so you can see for yourself how satisfied our patients are when they visit Beauty in Prague.
Beautiful Cosmetic Surgery Holiday, Beautiful You!
At Beauty in Prague, our patients come first. You will be in the most capable hands, and we hope you will have a pleasant time while you stay with us. Most of our procedures mean you'll heal fast and look great within couple of months, so you won't need to worry about aftercare when you book your appointment.
Come book your next cosmetic surgery holiday in Prague with Beauty in Prague and return home feeling like a whole new person with boosted confidence.
Cosmetic Surgery Holiday in Prague – Review