Best time for cosmetic surgery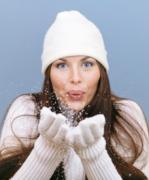 Best time for cosmetic surgery in Prague is during winter. Whether you are considering tummy tuck, breast enlargement or facial cosmetic surgery colder months are the ideal time for your recovery.
Why the best time for cosmetic surgery is winter?
According to the experiences of our Prague plastic surgeons you can benefit from:
better healing of the wounds in colder months
less swelling in the operated areas
less post-operative pain
decreased risk of infection
less UV radiation from the sun
less frequent re-bandaging of the operated areas as compared with hot months
Profit from all these facts and prepare yourself for welcoming spring with more confidence.
Apply for our Free cosmetic surgery consulation:
Related information – Cosmetic Surgery