Beauty in Prague: Frequently Asked Questions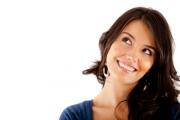 We have put together a FAQ to help you with some important questions that clients ask when making their surgery abroad decisions.
Why are your services 60% cheaper than those in the UK?
You can save up to 60% on your surgery when you come to Beauty in Prague but that does not mean that the quality of work is lower. The living standards in Prague are comparable to those in the UK but the salaries and cost of living is much cheaper.
Do the staff at Beauty in Prague speak English?
Yes. All members of our team were chosen in accordance with specific criteria in order to provide high quality services to English speaking clients. They have to speak English and be able to understand all your queries in, order to make you feel welcome and comfortable. You can find out more information about our staff here
Where and when does the consultation take place?
We offer a free consultation via email before you book your surgery and then once in Prague, you will have a face to face consultation with your surgeon at our clinic.
Can you put me in touch with former patients?
Of course. Clients, who underwent their surgeries with us are happy to share their experiences. Please visit testimonials to see what our clients had to say.
Is accommodation and flight tickets included in the price?
Accommodation and flight tickets are not included in the price of surgery. You can book an apartment or hotel through us, find the prices here or you can also book your own accommodation, however, we will be not able to provide you with free transfers. The price of the transfers depends on the distance between your accommodation and the clinic.
Do I need a passport to get to Prague?
Yes, to travel anywhere from the UK you need a valid passport with a minimum of 6 months left before it expires.
What should I bring with me?
Try to travel light, you do not want to be carrying heavy luggage after your surgery. You will have internet access at all apartments/hotel choices so you can bring iPads, laptops, Kindles ect, just remember to bring a travel adapter for electrical goods.
If you are having Breast Surgery we advise you to bring tops and jackets that do not need to be put over your head. Zip and button fastening garments are the best because you may find it difficult to lift your arms over your head.
If you are having Facial Surgery we advise you bring big sunglasses, hats and depending on the time of year, a thin scarf/pashmina to help protect you when you venture out.
For more information, please call 0800 023 2592 free or apply for our free email consultation by filling in the medical questionnaire and sending us your photos.