How much are all inclusive cosmetic surgery packages abroad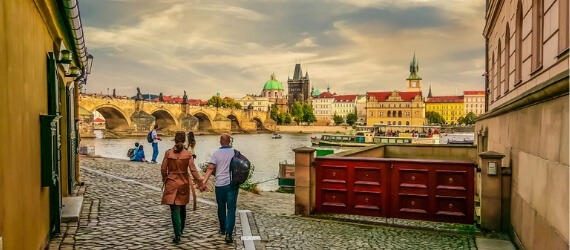 Most UK and Ireland nationals desire to have cosmetic surgery done on them. Unfortunately, not everyone can afford the surgery fee UK or in Ireland. Fortunately, there is a more affordable option. Cosmetic surgery procedures in Prague offer you the opportunity to enhance your beauty and become more confident without having to break the bank.
Prague and the Czech Republic has emerged as a favorite European destination for medical tourism.
According to the official statement from the Czech Tourism Czech Medicine Attracts Thousands of Tourists Every Year. The Czech Republic has emerged as a favorite European destination for medical tourism. Over the years, the country has not only been recognized for the affordable price of care, but also for the historically excellent level of medicine and the quality education of Czech specialists and medical staff alike. (1)
When you see savings and the level of experience and expertise of surgeons who conduct cosmetic surgery in Prague, you will immediately realize that plastic surgery vacation to Prague from the UK or Ireland is truly a viable option for anyone who is driven by cosmetic surgery price and the desire for beauty, confidence, and the unsurpassed levels of privacy and discretion.
Whether it's for a Tummy Tuck, Breast Augmentation, Eyelid surgery, Facelift, Rhinoplasty, or any other cosmetic procedure, cosmetic surgery prices are much more affordable in Prague as compared to the costs in UK and Ireland.
How much will you pay for your cosmetic surgery in Prague?
Cosmetic surgery prices do vary depending on which cosmetic surgery clinic you have gone to and on what type of procedure you want done. However, when compared with Ireland or United Kingdom, patients who seek cosmetic surgery abroad pay much less to have their cosmetic surgery done. Actually, the total cost of your cosmetic surgery will only go up to 60 percent of what you would pay in the UK to have your cosmetic surgery done.
Prague has become a top plastic surgery vacation in the Czech Republic, especially for holiday makers and beauty seekers from the UK and Ireland. Well, there are so many reasons for this. First, the all inclusive cosmetic surgery packages abroad are way far much cheaper as compared to cosmetic surgery prices in the UK. And everybody wants to save some pounds, and I believe you too. So, why would you pay more in the UK when the plastic surgery services in Prague are far much lower? Plastic surgery abroad if chosen well is a great way to save a lot of money.
Booking fees
All inclusive cosmetic surgery packages abroad comprise of a booking fee. You don't have to pay a lot of money to book the cosmetic surgery abroad. Precisely, you will only be required to pay 300 GBP of deposit, and then you can pay the rest of the money when you have already landed in Prague, and your plastic surgeon has taken you through the initial consultation.
What is included in cosmetic surgery package with Beauty in Prague?
Examination by our General Practitioner
Pre-operative tests (blood tests incl. ECG test)
General and/ or local anaesthesia
consultation with a plastic surgeon
1-2 nights stay at the clinic depending on the cosmetic surgery procedure
support garment that you will wear after the surgery
post-operative check-ups
stitches removal
internal transfers between your accommodation organised by us and the clinic
Additional costs – on the top of your cosmetic surgery package
the flights – starting at the cost of £50/60 Eur for a return flight and taking only 1hr 60min from the most European airports.
We will also arrange for you accommodation in a hotel or apartment next to the clinic with the average price £50/60 Eur for one person or £60/70 Eur for two people. You will need it on the first night of your arrival and then after being discharged from the clinic. The number of nights depends on the type of the surgery and will be advised once you email us the pictures for your free email consultation.
Pick up from the airport by our driver at the cost £30/35 Eur per journey
The cosmetic surgery prices are low in the Czech Republic because the salaries of medical staff and the living expenses are lower as compared to UK and Ireland. So, the low cost is not because the services rendered are of low quality. Actually, Prague has a good track record of delivering excellent and satisfactory results. You can prove this by having a look at before and after pictures. In fact, other than cosmetic surgery prices, the cosmetic surgery clinic guarantees excellent results and world class care.
To help you finding out more about experiences from our previous clients we would like to advise you to check our Beauty in Prague Reviews, where our previous clients from the UK and Ireland are speaking about their experience with us.