27.12. is the perfect day for your surgery in Prague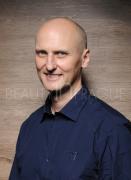 Give yourself a special gift this Christmas and book your surgery with us on December 27th*. This is a special operating day and will enable you to enjoy the festive period with your family. You can use your Christmas holidays for your surgery and recovery in Prague until New Year's Eve.
Please email us today as the number of surgeries available on this day are limited.
Operating Surgeon on 27.12.
Dr Josef Kulhanek MD is one of the most experienced plastic surgeons and speaks fluent English. Dr Kulhanek has been operating for over 25 years and specialises in Breast Augmentation, Rhinoplasty, Liposuction and Tummy Tuck Surgery
Interested in other dates?
The other appointments available are:
5.12., 6.12., 7.12., 12.12., 13.12., 14.12., 15.12. and 19.12.
There are only 1–2 spaces left per day.
The first available appointment in 2017 is Monday 2nd January.
Free Email Consultation
Not sure whether you are indicated for a treatment or would like to find out more?
Our free email consultation is available for you. Simply fill in the medical questionnaire and send us some photos of the areas you want treated.
We will respond within 48 hours with your cosmetic surgery package quote, including some telephone numbers on our previous clients from the UK, so you can speak with them about their experience with Beauty in Prague.
Before and After pictures
You can look at the work of our surgeons in the before and after section. You will also find examples of work on each procedure page.
Why Beauty in Prague?
Our focus on UK clients
We are proud that we helped our clients improve the quality of their life. Please contact us if you wish to speak to them.
6 from our 7 plastic surgeons speak English
Our staff and plastic surgeons are here for you from the first contact until your departure.
Affordable surgery for everybody
Like from London to Edinburgh
You can be in Prague in just over an hour and the cost of the return flights starts at £50.
Thousands of happy clients
Video Testimonials
online on our YouTube Channel.
Feel the magic of Christmas
Make sure you visit our Christmas Markets whilst in Prague, but only venture out if you are able to do so. Enjoy the unique atmosphere of the most charming Christmas Markets in the world. Taste lovely hot wine and sample so delicious Prague ham, but remember to wrap up warm.
Apply for our free email consultation today by filling in the Medical Questionnaire and emailing us some pictures of the areas to be treated.