Shayne Warne Never Had Plastic Surgery?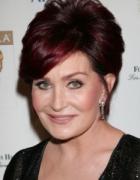 Shayne Warne Never Had Plastic Surgery?
If you are wondering why the 42 year old is so charming today, you will be disappointed. If you are a man, you might even get jealous, as the star claims that recent photos of him appearing around 30 were doctored to create a buzz. He never had plastic surgery.
Shayne Warne says that he can accept his looks. He is no longer 30, but does not need plastic surgery to impress women, as – according to the press – he is getting engaged with the beautiful Liz Hurley. He never denied the latter.
Many men and women worldwide consider plastic surgery to appear younger and more attractive, though.
If you would like to find out more about eye bag removal, face lift , rhinoplasty or plastic surgery over 40, get in touch.