Partners Secretly want you to have Cosmetic Surgery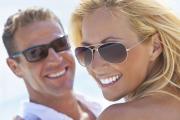 Surveys by the Which? consumer group have revealed that around 10 percent of people would choose cosmetic surgery in order to fix minor flaws, and that nearly 4 percent would like their partner to have some kind of procedure in order to fix minor flaws.
Unsurprisingly, men wanted their female partners to have boob jobs, but women would prefer men to have flatter stomachs. When it came to themselves, men would choose facelifts, while women wanted liposuction or tummy tucks.
However, people who are seriously considering this surgery are still undereducated, the survey revealed. It is important for you to understand any kind of procedure, and we at Beauty in Prague make sure that you are always able to follow what our surgeons will do.
Cosmetic surgery in Prague
If you want cosmetic surgery today, just contact us today, and we could help you to decide what type of procedure you would like, and when.
For your free email consultation simply fill in Medical Questionnaire and send us some photos of the areas to be treated.