Liposuction and Cosmetic Surgery Options at Bridal Shows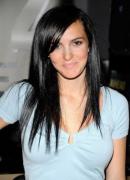 Liposuction and Cosmetic Surgery Options at Bridal Shows
Breast surgeries and liposuction are extremely popular in the UK. According to Allure, there are stands set up at Bridal and Wedding fairs, to help bride-to-be patients with looking the best on the big day.
The fact that many companies have appeared at these events shows that there is a huge demand for liposuction. If it is only those few inches preventing someone to fit in the perfect dress, they can be useful.
Unfortunately, the treatments offered at these shows are quite expensive, and more women would decide with liposuction, if they had proper advice and a good price for cosmetic surgery.
Whether you are interested in liposuction, tummy tuck, breast augmentation, or other cosmetic surgery procedures apply for our free cosmetic surgery consultation at Beauty in Prague.
Simply fill in the Medical Questionnaire on the right side and send us some photos of the areas to be treated.