Cosmetic Surgery Helps Fulfil Bride's Dreams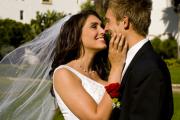 Your Wedding day should be the best day of your life, but many brides go to get married worried about minor physical problems. These worries can put a serious blinker on a wedding, and can ruin the bride's happiness. In order to try and help women who may be insecure, or who are worrying about their appearance, a new reality show has been developed to help these women.
The show is known as Bridalplasty, and features a number of contestants who are due to be married, but want to improve their appearance in order to be the perfect bride. On each show, the women will perform challenges connected to their big day, such as writing vows or organising the honeymoon. Each week's winner will then be allowed to choose a cosmetic operation from a wish list.
Cosmetic surgery in Prague
If you want to look great on your big day, then Beauty in Prague are here to help you. We have specialist teams of cosmetic surgeons, so call us today to book your appointment.
For your free email consultation simply fill in Medical Questionnaire and send us some photos of the areas to be treated.