Cosmetic Surgery Abroad Reviews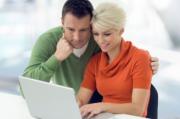 Cosmetic Surgery Reviews Aid In Decision Making
Cosmetic surgery abroad reviews are extremely helpful as they offer individuals a way to see the quality of the work that can be done and a look at how the process works.
Many individuals will struggle with the decision whether or not to obtain cosmetic surgery because they are unsure of what they will look like after the procedure. Others are concerned with the way the procedure is done. With the help of cosmetic surgery reviews, those considering this procedure can get an inside look at the process from those who have gone through it.
How Cosmetic Surgery Abroad Reviews Help
What can you learn from cosmetic surgery abroad reviews?
You can learn a lot, actually. For example, if you are considering having a tummy tuck, you may not be sure if the procedure is right for what you are hoping to accomplish.
However, if you view a few tummy tuck abroad testimonials or reviews from patients that have obtained this service, you can learn what is involved and what the results of the procedure are.
For many people, cosmetic surgery abroad reviews help them to understand the actual ability of the plastic surgeon performing the procedure. For example, if you are planning to obtain a surgical procedure by a specific doctor, seeing his or her work through the reviews offered by previous patients can help you. They can show you that the doctor is skilled and is able to provide a professional procedure that does achieve the goals you are hoping for.
More so, cosmetic surgery reviews can also help you to learn about the customer service and both pre op and post op experiences you will have. Although knowing what the procedure will be like is the first thing people considered, the second is how well they will be treated. With the help of cosmetic surgery abroad reviews, you can learn exactly what to expect from the experience.
The good news is that cosmetic surgery video reviews or written patients testimonials are available. They provide prospective patients with the help they need to make a decision about whether or not to undergo the cosmetic procedure they are considering.