Billy Connolly Endorses Plastic Surgery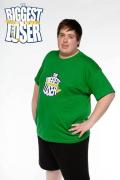 Billy Connolly Endorses Plastic Surgery
Billy Connolly, the comedian aged 69, spoke at the BFI London Film Festival on the 15th of October 2012 whilst attending a premiere for the Quartet movie. He said he endorsed plastic surgery, and told Cover Media he saw no problem with aging Hollywood stars taking advantage of Botox and other reconstructive procedures.
He spoke of Hollywood superstar Maggie Smith and said: "People go crazy for her so there's no decent reason why not to use women in Hollywood as they age." The Scottish comedian plays Wilf alongside his co-star Maggie Smith, who plays Jean in the new film Quartet. The story of Maggie Smith reveals how plastic surgery can help people in their careers, since first impressions and looks are everything.
Beauty in Prague can provide patients with the beauty they want. Age shouldn't be a barrier to looking good. With prices up to 60% lower than in most European countries, UK patients can benefit from flying to the Czech Republic for cosmetic surgery. Beauty in Prague guarantees all its patients surgery by a qualified and experienced surgeon in a safe and secure environment.